While I am never going to have the taste or critical acumen (or the listening habits) of
my friend Brendon
, who every year produces a list of the top 25 albums, many of which I had no idea existed much less were good, I would like to record in a minor way what I was listening to this year.
What did I listen to and like? Well here are a few odds and ends. The following albums haven't gotten much year-end recognition; you can decide if they deserved it.
Menomena—
Friend or Foe
One of these guys is from Dartmouth, but even if that didn't make me obligated to like them, I would be a huge fan. (I did, however, insist that a friend who ran the arts section at
The Dartmouth
cover them—
they did
and it even
looks like
the band came to Dartmouth this fall.)
The first few listens weren't particularly strong; the jarring shifts in time signatures or syncopation or something put me off a bit. There was, however, a quality in the singer's voice and in the band's sense of dynamics and tone in spite of the experimental elements that led me to repeated listens. I forget when exactly I started playing it all the time, but it was a solid month or so. [
Elbo.ws page
— go here and look for recent posts to download a couple of tracks]
Deerhoof—
Friend Opportunity
I liked and discovered two bands with names created from the word "Deer" and another noun: Deerhoof and Deerhunter. But never fear; listen to one track of each, and you'll never get them mixed up. Deerhunter got plenty of love from Pitchfork (#14 on their Top 50 list), but well, I guess Deerhoof got some recognition too: #31. Whatever. I already went to the trouble of looking for the album art.
[
Elbo.ws page
for Deerhoof;
Elbo.ws page
for Deerhunter]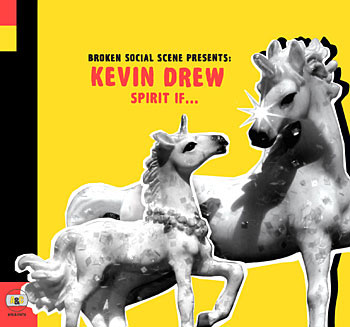 Kevin Drew—
Spirit If...


Along with the other residents of Canada, Drew is a member of Broken Social Scene; his songs have always been my favorites on their records, so after hearing another one ("TBTF") that I really enjoyed, I picked up this record. It's probably my favorite release of the year, although I didn't listen to it as much as Menomena, Radiohead, Burial, The Arcade Fire or Spoon. The album has so many different tones and moods—it's a bit dislocating.
Nevertheless, its songs (I think) are consistently wonderful, and Drew's earnestness is incomparably moving. [Elbo.ws page]

Tegan and Sara—
The Con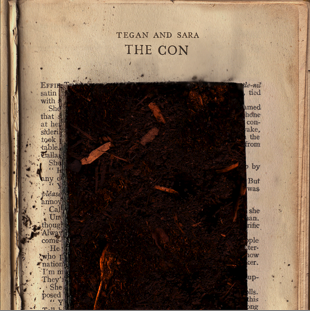 If for nothing else, I love this record because it was the first album I liked that I found my younger sister (who's very much into

The Hills

or

Laguna Beach

or whatever) listening to completely independently. I think I gave her a copy of an older T&S album a few years ago, but never expected it to take root. But riding in her car this Christmas, she turns the car on and there this is—she bought it a few weeks before.

But beside that, it's a very good record, an immense step forward from the (immensely enjoyable but) simple power pop of previous efforts. [Elbo.ws page]